Juegos deportivos tradicionales como comunidades emocionales: el caso del diccionario catalán – valenciano-balear de de Alcover y Moll, es la traducción al castellano del artículo publicado en la Revista Frontiers por los miembros del GIAM Lleida,  Antoni Costes1,  Jaume March-Llanes2,  Verónica Muñoz-Arroyave1,  Sabrine Damian-Silva1,
 Rafael Luchoro-Parrilla1,  Cristòfol Salas-Santandreu1, 
  Miguel Pic3 and
  Pere Lavega-Burgués1*
BRIEF RESEARCH REPORT ARTICLE
Keywords: intangible cultural heritage, motor praxeology, ethnomotricity, sustainability, relational wellbeing
Abstract: Learning to live together is the central concern of education everywhere in the world (UNESCO). Traditional sporting games (TSGs) provide interpersonal experiences that shape miniature communities charged with emotional meanings. The objective of this study was to analyze the ethnomotor features of TSG (relationship between the internal characteristics of the TSG and sociocultural variables) in three Catalan-speaking Autonomous Communities and to interpret them for constructing emotional communities. The study followed a phenomenological-interpretative paradigm. The identification of TSG was done by a hermeneutic methodological approach by using an exhaustive exploratory documentary research. We studied 503 games collected in the Dictionary Català-Valencià-Balear de Alcover and Moll (1926–1963). Instruments and procedure: A database was built up with information about the internal and external logic of the games. The validity of the information was confirmed by means of a concordance test between the researchers. Data processing was carried out by means of classification trees (inferential level), identifying the predictive variables of the types of TSG. Most of the TSGs were sociomotor games (n = 405/503; 80.5%). The classification tree identified four explanatory variables. Three variables were internal traits (body contact, material, and score), and one variable corresponded to external logic (age). Features of the TSG of the Catalan-speaking Autonomous Communities build original emotional communities. The ethnomotor regularities triggered emotional experiences associated with pleasure for (a) living together (predominance of sociomotor games); (b) domesticating of aggressiveness over opponents (different motor licit aggressiveness); (c) developing sustainability (presence and absence of objects from the surrounding environment); (d) educating the competition (games with and without final score); and (e) interpersonal well-being based on the community (transmission of ludic culture from children to young TSG).
1Motor Action Research Group (GIAM), National Institute of Physical Education of Catalonia (INEFC), INDEST, University of Lleida, Lleida, Spain, 2NeuroPGA Research Group, Department of Psychology, University of Lleida, Lleida, Spain 3Motor Action Research Group (GIAM), Institute of Sport, Tourism, and Service, South Ural State University, Chelyabinsk, Russia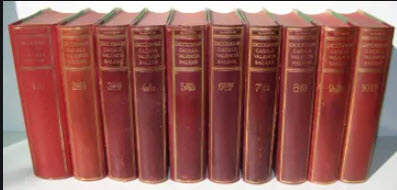 CASTELLANO
Abstract: Aprender a vivir juntos es la preocupación central de la educación en todo el mundo (UNESCO). Los juegos deportivos tradicionales (TSG) brindan experiencias interpersonales que dan forma a comunidades en miniatura cargadas de significados emocionales. El objetivo de este estudio fue analizar las características etnomotoras del TSG (relación entre las características internas del TSG y las variables socioculturales) en tres comunidades autónomas de habla catalana e interpretarlas para la construcción de comunidades emocionales. El estudio siguió un paradigma fenomenológico-interpretativo. La identificación de TSG se realizó mediante un enfoque metodológico hermenéutico mediante una investigación documental exploratoria exhaustiva. Estudiamos 503 juegos recogidos en el Diccionario Català-Valencià-Balear de Alcover y Moll (1926-1963). Instrumentos y procedimiento: Se construyó una base de datos con información sobre la lógica interna y externa de los juegos. La validez de la información se confirmó mediante una prueba de concordancia entre los investigadores. El procesamiento de datos se realizó mediante árboles de clasificación (nivel inferencial), identificando las variables predictivas de los tipos de TSG. La mayoría de los TSG fueron juegos sociomotores (n = 405/503; 80,5%). El árbol de clasificación identificó cuatro variables explicativas. Tres variables fueron rasgos internos (contacto corporal, material y puntuación) y una variable correspondió a la lógica externa (edad). Las características del TSG de las Comunidades Autónomas de habla catalana construyen comunidades emocionales originales. Las regularidades etnomotoras desencadenaron experiencias emocionales asociadas al placer por (a) convivencia (predominio de juegos sociomotores); (b) domesticación de la agresividad sobre los oponentes (diferente agresividad lícita motora); (c) desarrollo de la sostenibilidad (presencia y ausencia de objetos del entorno circundante); (d) educar a la competencia (juegos con y sin puntaje final); y (e) el bienestar interpersonal basado en la comunidad (transmisión de la cultura lúdica de los niños a los jóvenes TSG).